Remco churns out great toys like its easy and this is a fine example of their mastery. From the Secret of the Ninja line: Karate Black Belt Champion !! Unlike the Black Ninja that I posted about here :
REMCO NINJA
, this guy is clad in white and ready to kick ass !!
I've got his removable white mask but the wrong weapon.
He's supposed to have two Tonfa so I'll be on the hunt for those.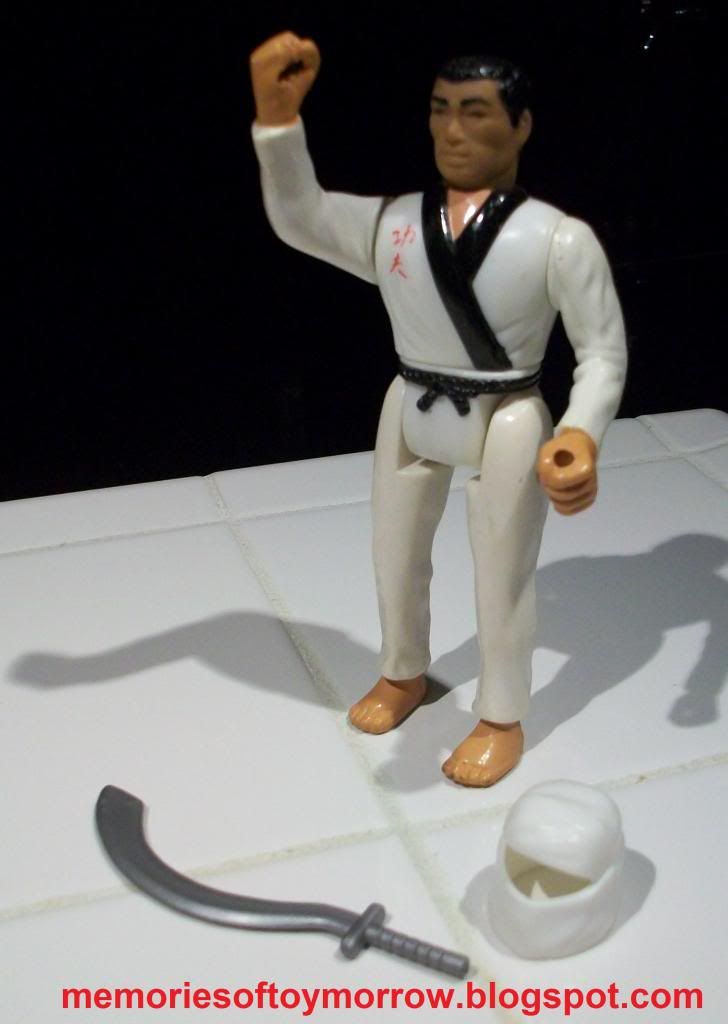 Still, he is pretty formidable with the massive Scimitar !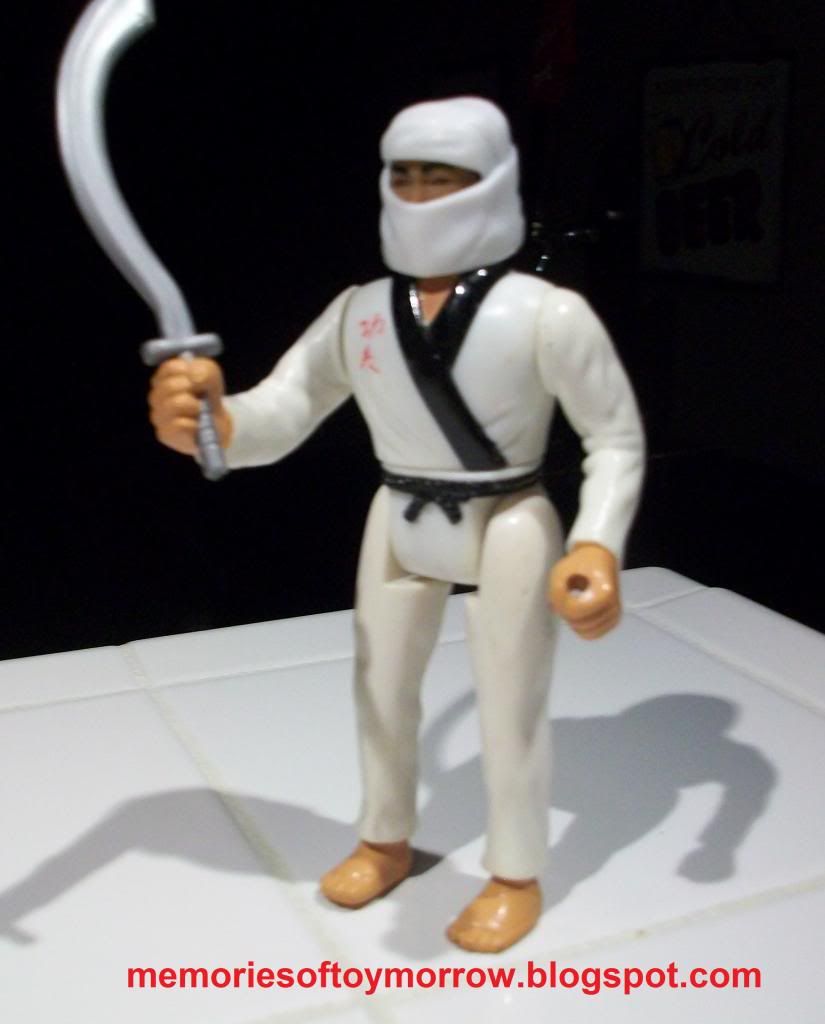 He's got a lever on his Butt to activate his kicking action.....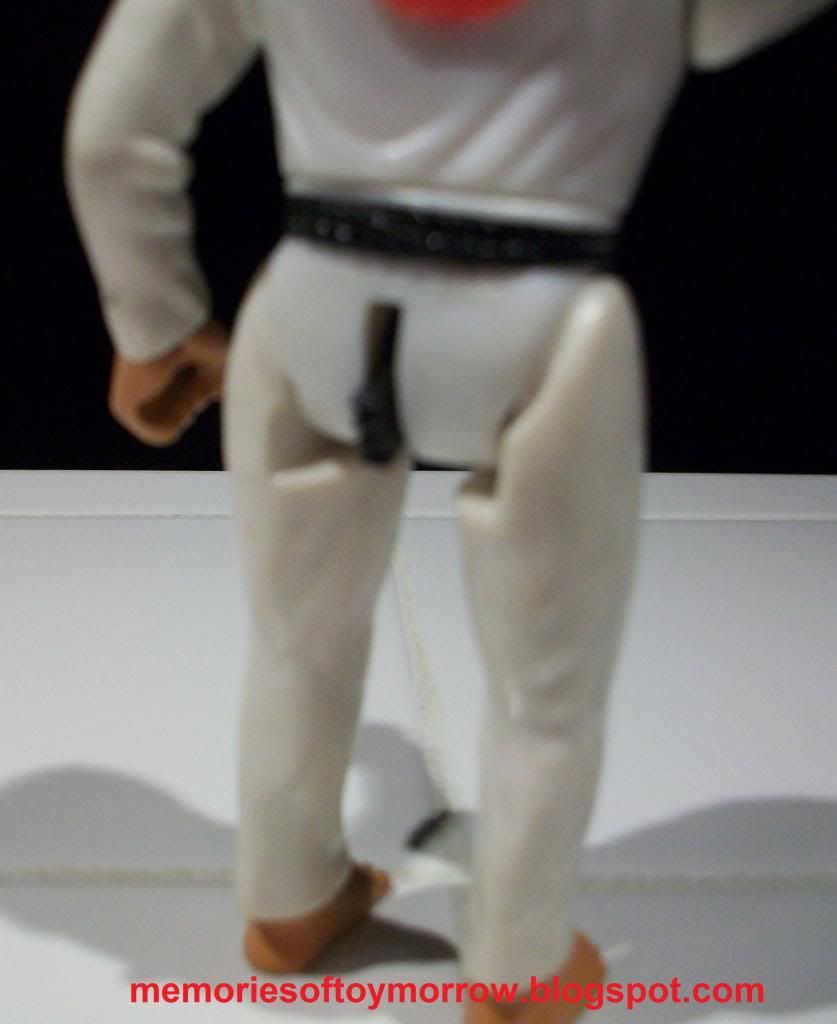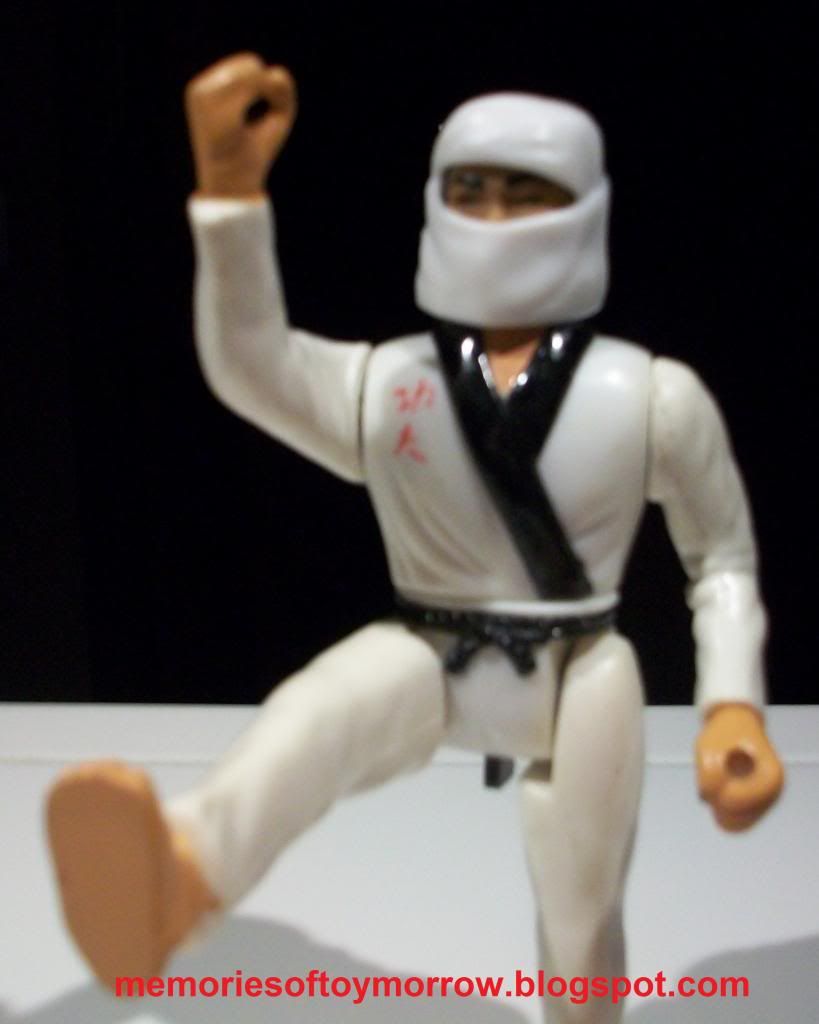 The two Black Ninja think they are up to the challenge.......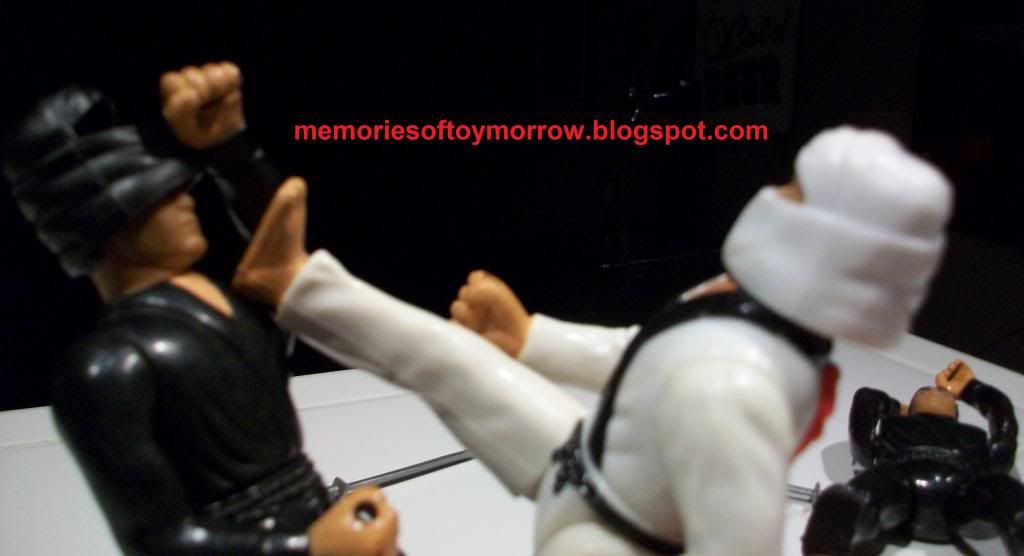 The Champion !!!!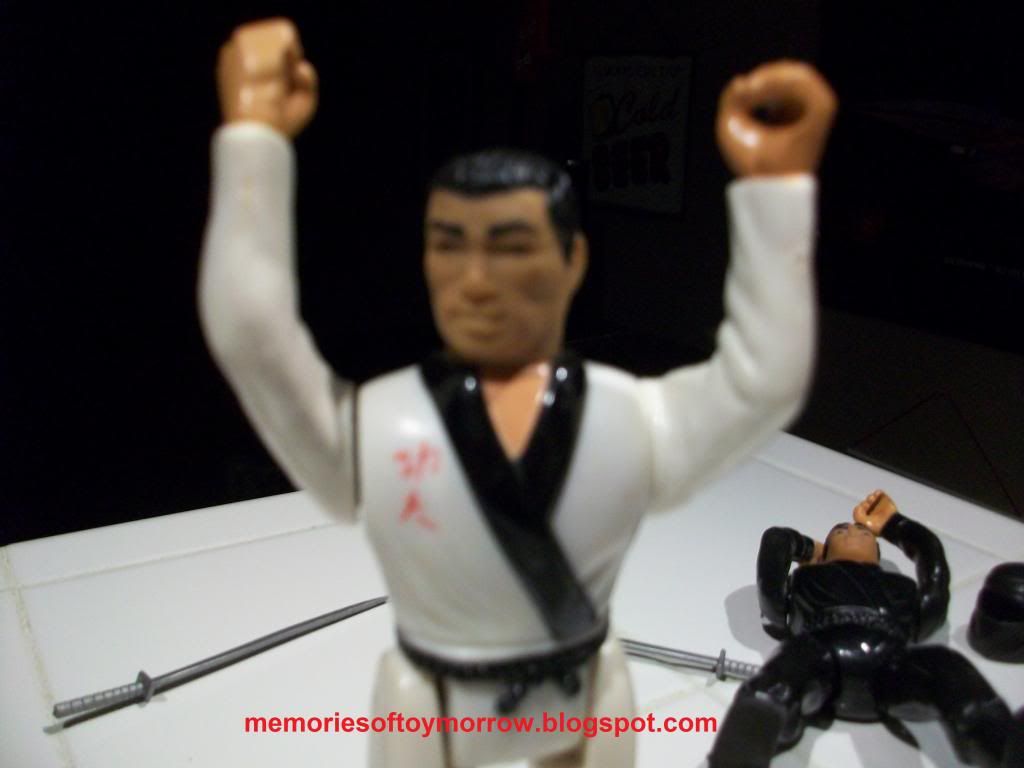 I missed out on these guys when I was a kid but at least I get to enjoy them now !! Who wasn't big into Ninja in the 80's, Hell, I started looking up Ninja for this post and spent an hour looking at weapons and tactics !!! NINJA RULE and so does REMCO !!!!